3 tags
Achtung, die kurve
Hey, I'm going to talk about a game, called "Achtung, die Kurve". [[MORE]] Yes, it's German. This game is a series, and can be cut into Achtung, die Kurve 1 and 2. In number 1 you can play multiplayer on one computer, on 2 you can go multiplayer around the world. Number 2 got more upgrades, and is better. But Achtung, die Kurve 1 can be played when you only have one...
6 tags
2 tags
5 tags
Bloons Tower Defense (BTD) refreshed*
Hey guys, I AM a little busy right now. I have to learn for my exams very hard, or else I won't make it. So actually I am styDYING. That's how you can say it. Today I'll post a real small post about BTD, Bloons Tower Defense. [[MORE]]
1 tag
He is funny, and I know he is kind of old now, but...
Got another question . . .
You guys all know that when we talk about elements, red would be fire and blue would be water. But what is wind and what is earth? Which one is green and which one is yellow?
Anti - game post, just Garfield
Hey, Yeah, I know. This isn't about a game. It's about Garfield. But I had no more to talk about. So let's just talk about this big, awesome, lazy, selfish, red-orange coloured, food-addicted, monday-hating cat. [[MORE]] Garfield. Yup, Garfield. The awesome cat I just discribed. He is something like this: But do you know how he looked when he was "born" in 19...
3 tags
Naruto Shippu(u)den ultimate ninja STORM 2
Hey guys, This game (check the title LOL) is another game I got for the PlayStation. It is an awesome game, just that you know. And it is a platinum (one of the most played games in a set time) now, so it is cheaper. As to be expected that it is a platinum. Just like Saints Row 2 now. :D But now I'm going to tell you about the storyline, characters, moves and some tricks. [[MORE]] OK, now...
Naruto Shippuuden question - to think about
Will Naruto ever kiss Sakura, or Will Naruto kiss Hinata instead?
3 tags
Finally got it . . . .
YES!!!! It's awesome!! Oh … sorry for not posting for so long by the way. And I think I won't post anything anymore after this one for a long time. Because I have to prepare for exams. But oh well … I finally got it … the game I always wanted the first moment I knew it was in store … Saints Row 3 (Or also being called: Saints Row the Third)!! [[MORE]] It...
Nyan Cat (lost in space)
Well, Untill I have a game to write about, I'll talk about other funny stuff. Let's talk about Nyan Cat. Nyan Cat … well, what is it? It's a cat, with a cookie as a body. And there's a rainbow coming out of his butt. But he's cute. The only thing he (is supposed to) say, is Nyan (Japanese for "meow"). Well, you got game's too. Like what? Well,...
1 tag
New post - another game
Well, I'm back. I know, didn't post much, but I'm going to work on that. All that I know is that all my games for the Playstation are turned into posts, so I actually can't really write about the PlayStation anymore … so I have to think about something else. Well, you can always mail me for ideas or anything: Petertje5380@hotmail.com. I can't play the...
Another post - The Ronin left
Hello, I'm back again. Did you like my "Naruto - Mamoru"? I hope so. I've spended much time on that. And I think it's good, for someone that used Paint the first time. I hope there will not be any frolickers, putting their own name on the picture instead of mine. Anyhow, I'm going to write a post again. It's easy to guess about which gang I'm going...
1 tag
First subject - Infamous 2
Hello everyone, My (nick)name is Peter, and yes: I'm new here on tumblr. I saw some guys like naoyo talking about K-pop and stuff and I though: "Wow, they're good. I want to start tumblr too!" So, here I am. My main subject is going to be games, and my first subject is the game Infamous 2. I got the game Infamous 2 for the PlayStation, and I really like it. It's a...
Another gang - the Ronin or the Brotherhood?
Hey, I guess I should start a new post about a new gang here. But about which one I am going to talk?!? The Ronin … or the Brotherhood? You'll figure out later on. I got only two games for the PlayStation 3, which I've already talked about, and I forgot the storylines of most of the games for my XBox 360. But I said I would talk about any game, not just games for the...
2 tags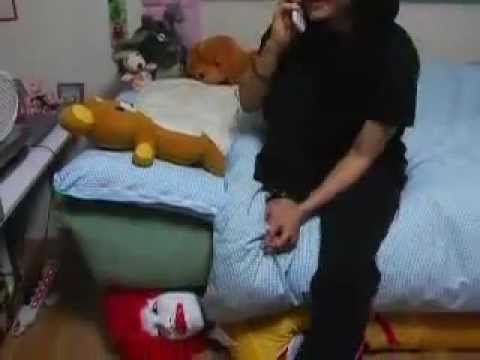 2 tags
Saints Row 2 - the Sons of Samedi
Hey everyone, How are you guys? I'm fine. I finally got a follower! :P That's why I'm happy, and continue writing posts. I said I would write posts, one about each gang. There are three, and one weird police organisation [Ultor]. When you look at the title, you know about what gang I'm going to talk, but first, I have to say something: I just wanted to say that the game...
3 tags
2 tags
Going further - new post
Hey everyone, I said I would only go further when my post was liked. Even if it was only liked by one person, I repeat the posting to add more likes. I want to get followers and enjoy people with my posts. So that's why I continue. By the way, If you are a Korean popmusic-freak and if you are searching some good posts, go and follow Naoyo. I think she can write really good about anime,...
3 tags